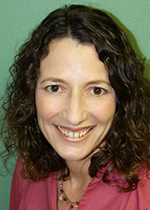 Dr. Schwartzman is a native Northern Californian who was raised in Menlo Park. She attended UC Berkeley and graduated in 1988 with a bachelor's degree in Physiology. She then moved to Boston to work at Harvard affiliated hospitals, first as a physical therapy aide, then later as a reproductive endocrinology lab tech. In her spare time she also enjoyed working as a CPR and First Aid Instructor at The American Red Cross. She returned to California to attend the University of Southern California School of Medicine and completed her Pediatric internship and residency at UCLA Medical Center.
Dr. Schwartzman has been working in private practice since 1998. Initially she established a busy practice at Muir Pediatrics in Walnut Creek. While working for 7 years in the East Bay, she was an active member of John Muir Medical Center, which included serving as Vice-Chairman of the Pediatric Department. During that time, she and her husband moved to Marin County, and in 2005, she accepted a position at Mill Valley Pediatric Associates to be closer to her family and community. She worked in Mill Valley until the practice closed in October 2006. At that time she joined Marin Pediatric Associates.
All aspects of pediatric medicine are of interest to Dr. Schwartzman and she loves helping her patients and their families grow over time. Her youthful personality and small size are especially welcoming to babies and young children, while her specialized skills in dealing with eating disorders, sports injuries, and gynecologic problems allow her to connect with patients well into their teens.
Dr. Schwartzman lives with her husband and school-aged son and daughter. She especially enjoys spending time with her family, as well as playing tennis, knitting, and skiing.