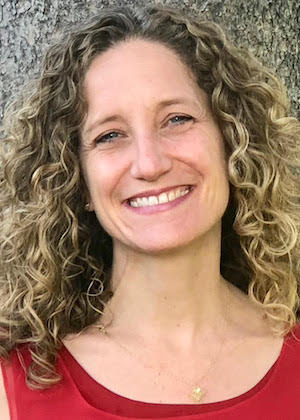 Dr. Ornstein was born and raised in Stanford, California. She graduated with top biology honors from the University of Pennsylvania where her research projects included genetic disorders in infants and adolescent eating behaviors. She then returned home to attend UCSF School of Medicine. After finishing her pediatric internship and residency at Oakland Children's Hospital in 1999 she joined Marin Pediatric Associates.
Dr. Ornstein chose to be in private practice because it allows her the time to really get to know her patients and provide comprehensive, holistic care. She believes in helping all children reach their full potential both emotionally and physically. She strongly advocates preventative, proactive care. Among her particular areas of interest and expertise are asthma, atopic dermatitis (eczema), and ADHD management. For more than ten years, she has been a physician teacher for the breastfeeding course at Marin General Hospital, and most recently served as the Chair of the Department of Pediatrics.
Dr. Ornstein lives in San Anselmo with her husband and school aged daughters. She loves running into her patients at school, ballet, the grocery store, and throughout the community. Despite all the changes in health care, she feels like an old time family doctor.
Outside of work, she enjoys spending time with family and friends, volunteering in her daughters' school, hiking, biking, traveling, going to the theatre, and reading.