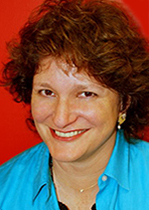 Dr. Meill is originally from New York City, though her early time there was interrupted by some years in France and Switzerland. She attended Yale University where she received her bachelor's degree in biology. Then, along with the rest of her family, she moved to California where she attended Stanford University Medical School and remained there for her pediatric internship and residency.
In 1989 she and her husband came to Marin and opened their practice in Pediatrics and Allergy. Since the passing of her husband (Dr. Edward Meill) in 1995, "Dr. Jane" has expanded Marin Pediatric Associates to be the small group pediatric practice it is today and continues to be the managing partner. She enjoys all aspects of pediatric care, from early development and parenting advice to the evaluation and management of acute and chronic conditions and is thrilled to provide the continuity of care into the next generation, as some of her patients have become parents.
Dr. Meill currently lives in Kentfield. One of her sons is working as the founder of a startup in Silicon Valley, and the other is pursuing his PhD in Physics. Her daugter is in college studying Environmental Science. Outside of medicine, Dr. Meill is involved with tennis, and swimming. She treasures time with her extended family and enjoys the ballet, museums, gardening, crossword puzzles, and reading.